My greeting cards are currently on sale at the Soaptopia store in Mar Vista, CA.
You can also buy them from me directly.
Greeting Cards measure 51/2″x 81/2″ and sell for $6.50
Note Cards measure 41/4″x 51/2″ and sell for $4.50.
The prices include the card and an envelope in a cellophane sleeve – postage is extra.
CONTACT INFO
leighcurran1@gmail.com
FLOWERS
BUILDINGS
SCENERY
REFLECTIONS
ANIMALS
BIRDS AND INSECTS
AUTUMN LEAVES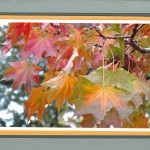 MISCELLANEOUS